Diagnostic tests appropriate
for the detection of coronavirus Covid-19.
Contact us and send us your inquiries.
Cooperation with certified transport companies for refrigerated merchandise.
See ads from new and used analyzers.
CONTACT US AND SEND US YOUR INQUIRIES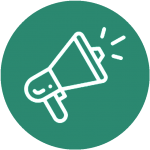 Look for the analyzer that suits your needs.

We provide Quality - Reliability - Support
Collaborating Microbiologists
Prefectures throughout Greece
Our company carries out more than 50 technical support visits per month and more than 10 installations of new analyzers per month.

Our warehouses are equipped with state-of-the-art refrigeration units for the storage of reagents and special mechanisms for temperature control.

We work with certified companies (for refrigerated merchandise) and courier companies for the efficient handling of products.

We ensure the correct delivery of the products by using isobox.

We implement strict ISO quality assurance systems and provide high quality services.